The top-rated, most recommended way to sell your diamond.
Sell your diamond at the highest value—simply, securely, and forever free of fees and commissions—with the trusted team at Abe Mor Diamonds.
Three steps—simple and secure.
1
Get a quick estimate by email Before Mailing.
We'll review your submission and provide an estimate within 72 hours—no fees or obligations.
2
Securely Ship your diamond for analysis and a final offer.
We'll review your submission and provide an estimate within 48 hours—still no fees or obligations.
3
Accept the offer, get paid promptly.
Accept the offer; we'll FedEx your payment. Opt against it; we'll return your diamond with the same care and security—free of charge.
★★★★★
I reached out to Abe Mor via Diamonds.Pro (also helpful!). I know it sounds dramatic, but that was a life-changing referral.
Rachel R.
Woburn, MA
★★★★★
I was also able to sell a diamond to them at a better than fair price.
Evan R.
Los Angeles, CA
★★★★★
I received an estimate within 48 hours of shipping my ring, then payment within a few days of the agreement. Eric was fantastic at responding to my emails. Everyone was great!
Krystal J.
Doylestown, PA
★★★★★
Eric was a pleasure to deal with, and it was overall a great experience, as far as selling a diamond goes.
Bill T.
New York, NY
★★★★★
Choosing between Abe Mor and Worthy? I highly recommend Abe Mor. Worthy harassed me to ship my ring without an estimate; Abe Mor simply sent me a no-pressure estimate.
Teresa H.
Charlottesville, VA
★★★★★
They responded quickly with an estimate and made the shipping process effortless. Eric and Elliot were able to calm my concerns about shipping across the country as well.
Courney F.
Las Vegas, NV
★★★★★
Extremely simple, fair and positive experience selling an engagement ring and band.
K S.
Brookline, MA
★★★★★
All I can say is WOW. Matt at Abe Mor is incredible.
Scott S.
Tampa, FL
★★★★★
I was selling a family diamond, so it was important to work with a reputable firm. After several phone conversations and lots of research, I chose Abe Mor and was very happy.
Vicki W.
Lake Worth, FL
★★★★★
I went to Abe Mor to sell a diamond and was extremely pleased with the customer service and knowledge of the team.
I D.
Hoboken, NJ
★★★★★
Abe Mor understands customer service. They're extremely helpful and went above and beyond to help me complete a sale at a very fair price. It was absolutely painless.
Michael S.
Las Vegas, NV
★★★★★
I went here to have a ring appraised and worked with Matt. He was so helpful and made sure that the whole process was simple, easy and that I knew what was happening.
Emma T.
New York, NY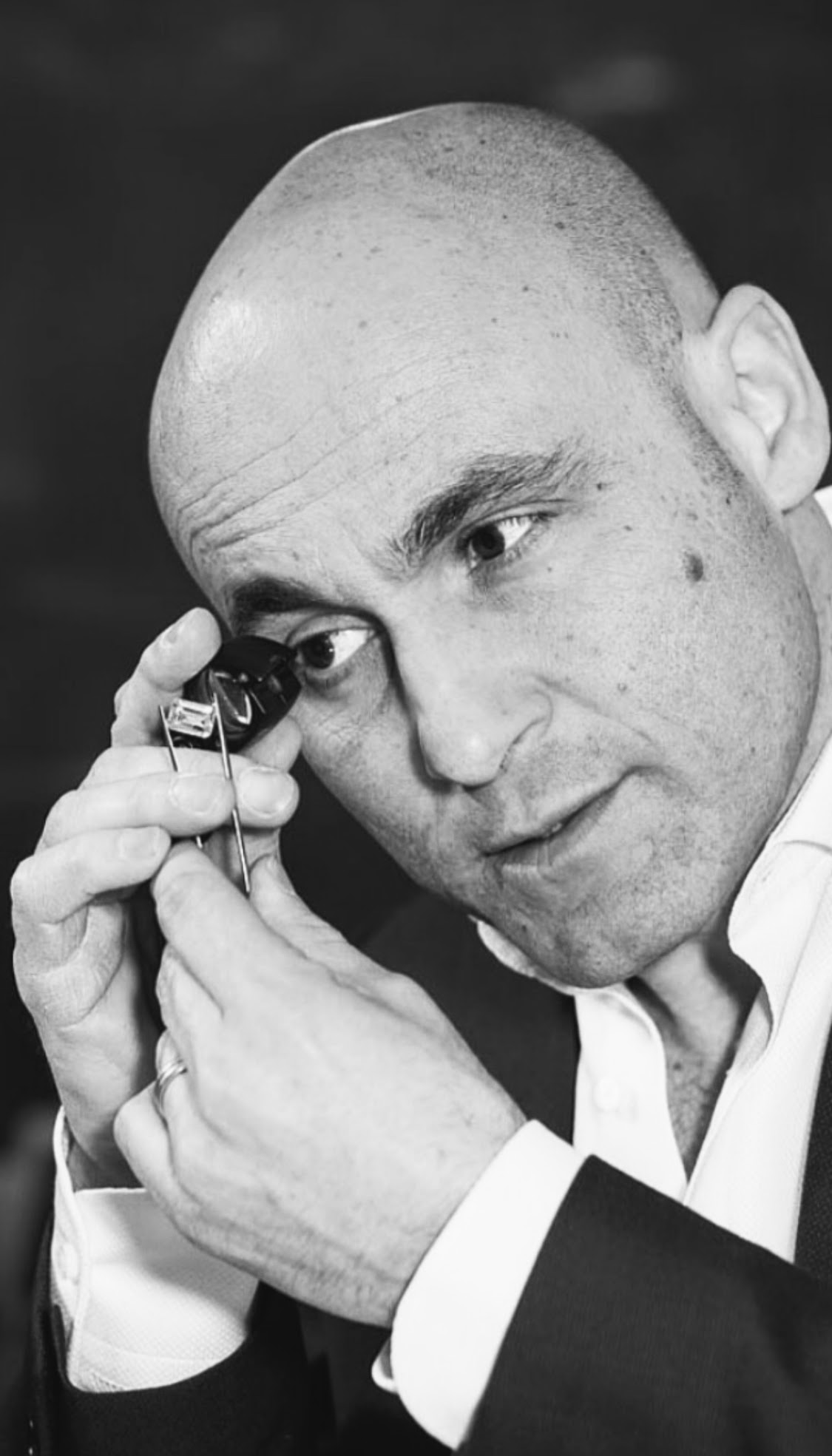 Customer-first for 50 years.
My father founded his company on the philosophy that success comes with exceptional customer experiences rooted in trust. A half century later, Abe Mor Diamonds has proudly garnered global acclaim and a foremost standing among New York's premier diamond traders—but we remain family owned and operated, with an unwavering commitment to Abe's foundational values.
We can't wait for you to experience them for yourself.
CEO | Abe Mor Diamonds
Start with a quick estimate by email.
Prefer to connect by phone?
We'd love to chat at (800) 999-7835.